Discover Singapore
The Lion City awaits you!
Singapore, a small island country in Southeast Asia, consists of a central island, and 63 other little islands. Even though it is one of the most densely populated countries in the world, the country is more than 50% green and full of parks and nature reserves.
Combining greenery with skyscrapers and a modern, prosperous city that is a global commerce and finance hub, Singapore is truly diverse and unique. Add to that a medley of Chinese, Malay and Indian influences and a tropical climate, tasty food, good shopping and a vibrant nightlife scene, and this Garden City makes for an amazing and inspiring location!
| Gardens by the Bay
Gardens by the Bay is a nature park with three waterfront gardens and ''horticulture and garden artistry'' in central Singapore. There are several attractions here for you to enjoy, such as the flower dome, and heritage gardens.
One of the top landmarks is the Supertree Grove, the iconic tree-like vertical gardens that display light and sound at night. Make a trip to the top of one of the Supertrees and enjoy superb views. Or, stroll along the 22-metre-high OCBC Skyway, an aerial walkway connecting two of the Supertrees, and see the Gardens from a different point of view.
| Singapore Botanic Gardens
Another set of beautiful gardens, that actually made it on the UNESCO World Heritage list. It's the oldest garden in the city and has the world's largest orchid display.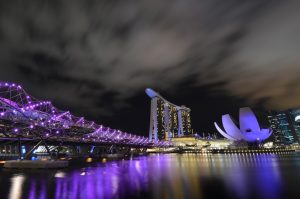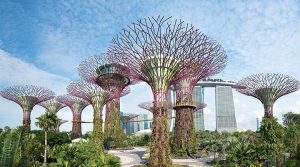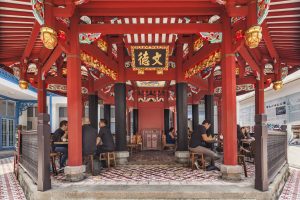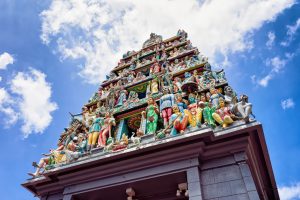 | Chinatown & Little India
You can explore the diverse culture and history of Singapore with a trip to one or several of its colourful neighbourhoods.
The historic Chinatown is a lively mix of old and new, filled with traditional shops and markets as well as cool stores and cafes. Shop, eat, or visit the Sri Mariamman Hindu temple or the Buddha Tooth Relic temple, and feel like you're in China.
Little India is a buzzing area that shows off the best of Singapore's Indian community from vibrant culture to incredible shopping and cuisine. You can find an artistic vibe, mixed with a mix of Hindu and Chinese temples, mosques and churches.
| Art, Museums & Architecture
The art scene in Singapore offers something interesting for everyone, as there is a range of museums, exhibitions and architecture to explore.
Singapore has some iconic structures, that are a beauty to behold and have interesting stories behind them. How about a Catholic School turned dining and shopping enclave? Or the Performing Arts centre that is a work of art by itself? Have a look at this list of landmarks and these architectural sights to find out more about the cities constructions.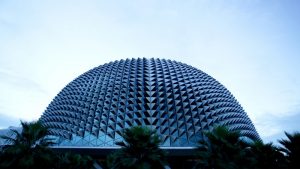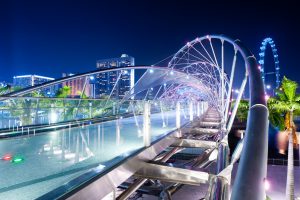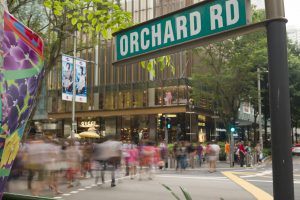 | Shopping
Shopping lovers, you are in good hands in Singapore. The most famous shopping street in Asia, the Orchard Road, offers 2.2 km of everything you could imagine.
If you rather avoid the big shopping street, check out this list of shopping options in several other districts in the city.
| Taste of Singapore
Singaporean cuisine is as ethnically diverse as its people, blending Malay, Chinese, Indonesian, Indian and western influences. A visit to one of the hawker centres or shopping mall food courts will be as eye-opening as gastronomically gratifying.
Indulge your taste buds with dishes such as Chilli Crab, Laksa, Char Kuay Teow, Hokkien prawn mee, Satay or Fish Head Curry. As for dessert, a must-try is Chendol – a coconut milk drink mixed with brown sugar, green starch strips and red beans. If you are more adventurous, a rather 'rich dessert' – the "king of all fruits" – is the Durian.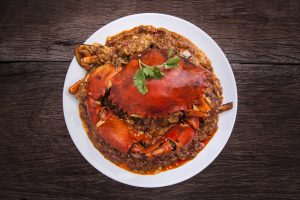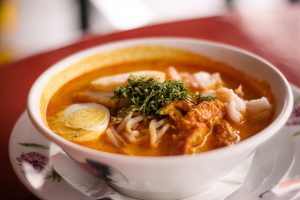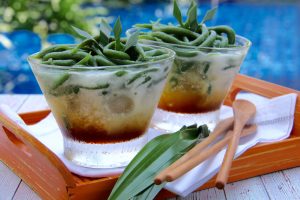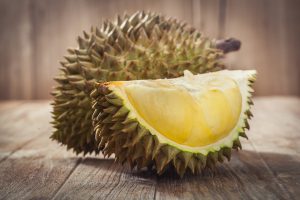 0
More than 50% of Singapore is green and full of parks and nature reserves.
0
The Republic of Singapore consists of 1 big island and 63 small islands.
0
7th November is officially celebrated as National Tree Planting Day.