Webcasted Industry Sessions
The sessions below were sponsored by Idorsia Pharmaceuticals and Philips Healthcare during the World Stroke Congress 2022. 
They are not included in the main event CME/CPD credit.
Aneurysmal subarachnoid haemorrhage (aSAH) is a rare, sudden, and life-threatening form of stroke accounting for 3% of all cardiovascular events. Secondary complications include rebleeding, cerebral vasospasm, cerebral infarction, and delayed cerebral ischaemia.
In this interactive session co-chaired by Dr Randall Higashida and Dr Miki Fujimura, the expert Faculty will examine the burden of aSAH, the challenges of predicting and managing its consequences, and the promise of emerging treatments in this disease space.
Dr Randall Higashida will open the symposium and will present evidence showing the clinical burden of aSAH. Dr Peter Vajkoczy and Dr Stephan Mayer will present patient case studies that demonstrate the hidden dangers of aSAH including challenges of diagnosis, management, and treatment. Dr Miki Fujimura and Dr Vajkoczy will examine the treatment landscape in aSAH in Japan, North America, and Europe, and discuss emerging therapies in these markets.

Professor of Clinical Radiology, Neurological Surgery, and Neurology at the University of California at San Francisco Medical Center. He is also Chief of the Division of Neurointerventional Radiology and oversees four hospitals.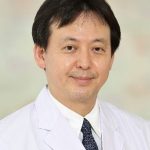 Professor and Chairman at the Department of Neurosurgery, Hokkaido University Graduate School of Medicine, Sapporo, Japan.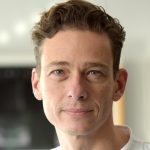 Professor and Chairman at the Department of Neurosurgery and Paediatric Neurosurgery, Charité – Universitätsmedizin Berlin, Germany.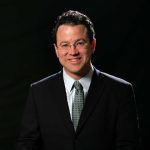 Director of Neurocritical Care and Emergency Neurology Services for Westchester Medical Center Health System and Professor of Neurology and Neurosurgery at New York Medical College, both in Valhalla, NY.
REWATCH SESSION
Randall Higashida – When faced with thunderclap headache
Peter Vajkoczy and Stephan Mayer – Hidden dangers of aSAH
Miki Fujimura and Peter Vajkoczy – The potential of (upcoming) treatments
Q&A and panel discussion
Miki Fujimura – Closing remarks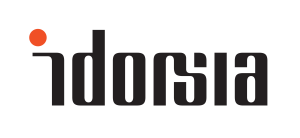 We have a long way to go to optimize stroke care. It requires us to reconsider the way we look at the pathway today. In this satellite symposium, leading clinical experts in stroke care will share how novel approaches may impact outcomes for stroke patients.

Diagnostic and Interventional Neuroradiologist, head of the Radiology Department at Meir Medical Center, in Isarel. Founder and CMO, CVAid medical.

Prof Wim van Zwam, MD, PhD
Neurointerventional radiologist at the Maastricht University Medical Center, with a PhD in radiology and an MSc in Neurointerventional surgery.

Interventional neurologist from Hospital Vall d'Hebron in Barcelona that underwent a vascular neurology fellowship at University of Texas-Houston. Co-founder of Anaconda Biomed.
REWATCH SESSION
Introduction
Rotem Sivan-Hoffmann – Early stroke detection
Wim H. Van Zwam – Reperfusion therapy for wake-up stroke patients: forget about 'last known well'!
Marc Ribo – Health Economics of Direct-to Angio-Suite
Panel Discussion
Dr. Rotem Sivan-Hoffman, Dr. Wim van Zwam and Dr. Marc Ribo have been compensated by Philips for their services in preparing and presenting this material for Philips' further use and distribution.  The opinions and clinical experiences presented herein are specific to the featured physicians and featured patients and are for information purposes only. The results from their experiences may not be predictive of all patients.  Individual results may vary depending on a variety of patient-specific attributes and related factors.  Nothing in this presentation is intended to provide specific medical advice or to take the place of written law or regulations.