JOIN US in the Product Theatre during coffee breaks for informal and interactive discussions on stroke and other non-communicable diseases (NCDs) between a range of stakeholders within the stroke community.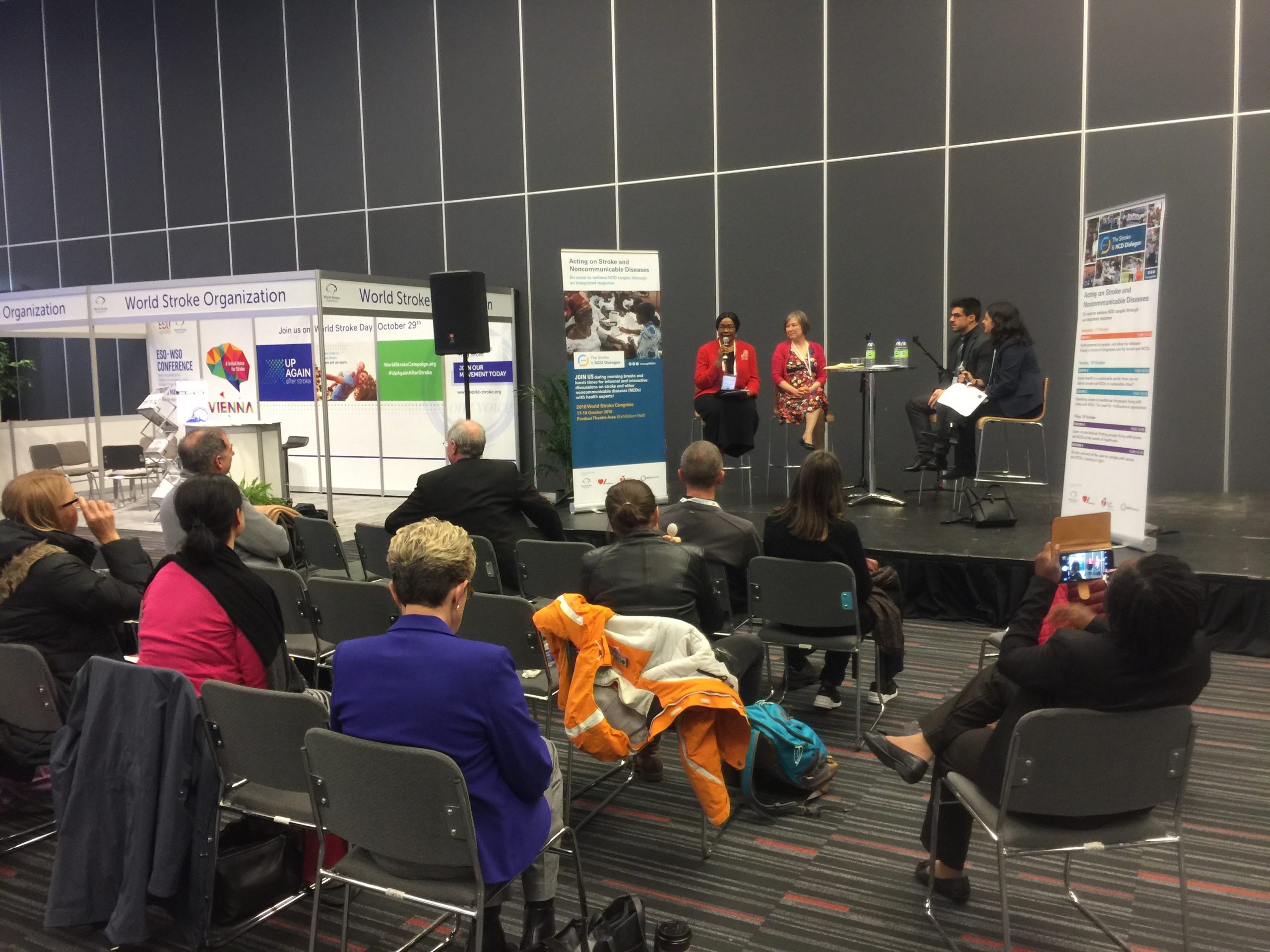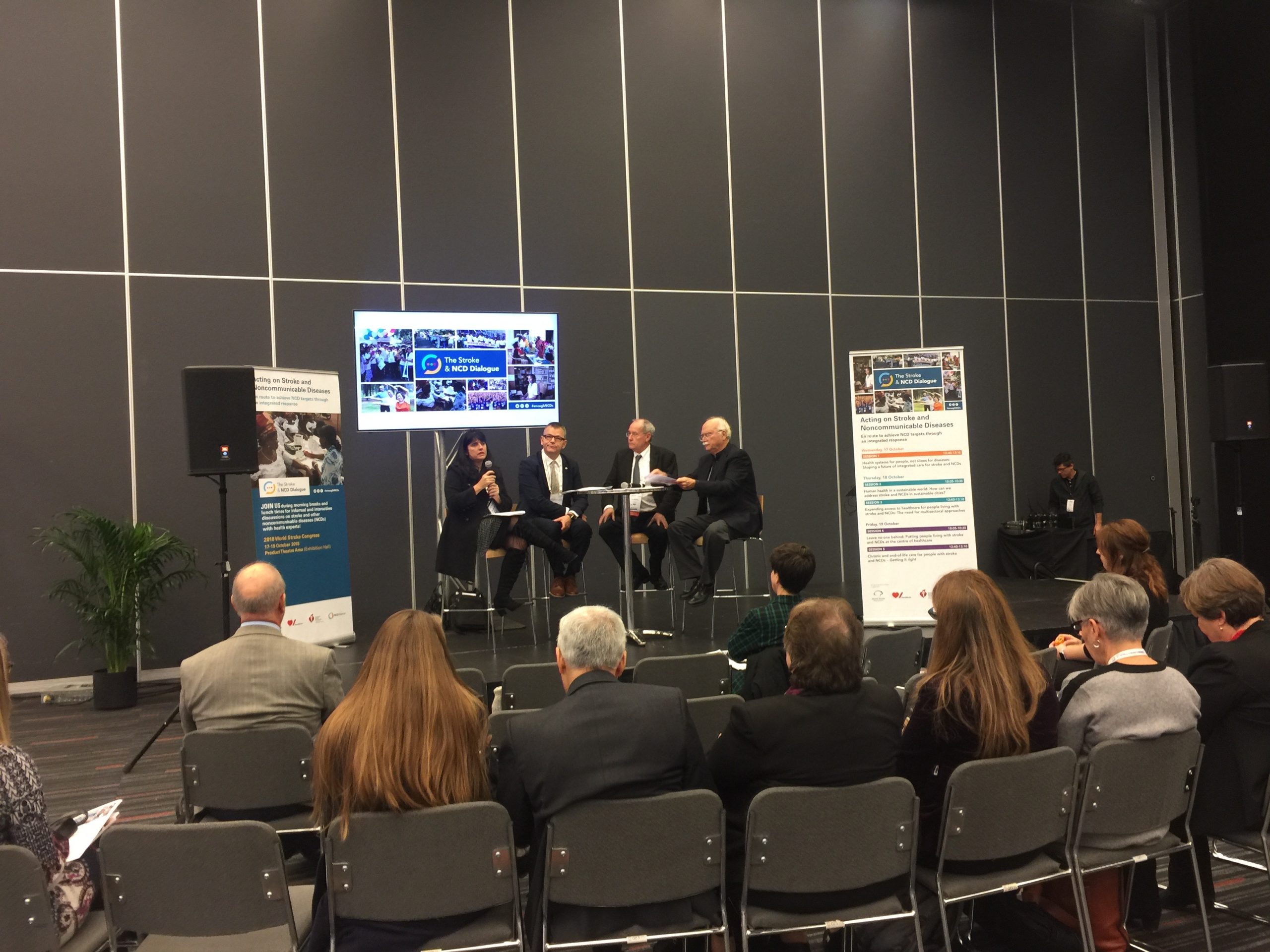 Wednesday 26 October, 09:30 - 10:00
Implementation of population-wide prevention strategies for stroke and NCDs: How can we prioritise population-based approaches through digital health innovation and investment in community health workers?
CHAIR
Michael Brainin, Emeritus Professor at Danube University, Krems, Austria
SPEAKERS
Valery Feigin , Professor of Neurology and Epidemiology and the Director of the National Institute for Stroke and Applied Neurosciences, Auckland University of Technology, New Zealand
Michelle LA Nelson, Scientist, Lunenfeld-Tanenbaum Research Institute, Sinai Health System and Assistant Professor, Institute of Health Policy, Management and Evaluation, University of Toronto, Canada
Tazeen H Jafar, Tenured Professor of Health Services and Systems Research, Duke-NUS Graduate Medical School, Singapore
Wednesday 26 October, 15:00 - 15:30
Translating the global to the national: How can we ensure accountability for government action on international commitments on stroke and NCD prevention?
CHAIR
Valeria Caso, Stroke Neurologist and Professor in Neurology, University of Perugia Stroke Unit, Italy
SPEAKERS
Jeyaraj D Pandian, Professor and Head of Neurology and Principal/Dean, Christian Medical College, Ludhiana, Punjab, India
Rita Melifonwu, Founder and CEO, Stroke Action, UK and Nigeria and Nurse Consultant in Stroke Rehabilitation
Hoo Fan Kee, Neurologist, General Physician and Senior Lecturer, University Putra Malaysia, Malaysia
Thursday 27 October, 09:30 - 10:00
On the road to achieving Universal Health Coverage: How can we ensure equitable access to quality stroke and NCD care is integrated into health systems, especially in low- and middle-income countries?
CHAIR
Karen Furie, Chief of Neurology, Rhode Island Hospital, The Miriam Hospital and Bradley Hospital, USA
SPEAKERS
Mayowa Owolabi, Professor of Neurology and Director, Center for Genomic and Precision Medicine, University of Ibadan, Nigeria
Taskeen Khan, Department of Noncommunicable Diseases, WHO
Bo Norrving, Senior Professor of Neurology, Lund University, Sweden
Friday 28 October, 09:30 - 10:00
Why do we demand multisectoral action? The importance of public-private partnerships to address stroke and NCDs.
CHAIR
Bo Norrving Senior Professor of Neurology, Lund University, Sweden
SPEAKERS
Sheila Martins Founder and President of Brazilian Stroke Network, Brazil
Thomas Fischer Angels Project Lead and Co-founder, Boehringer Ingelheim
Stephanie Mohl Vice President, American Stroke Association, USA
The Stroke and NCD Dialogue is co-hosted by NCD Alliance, World Stroke Organization and American Stroke Association.