Teaming up to improve quality of life for stroke patients
Philips is joining forces with Nicolab at the 14th World Stroke Congress to help the international community advance the future of stroke care. Visit our booth for expert insights and demonstrations, and don't miss our satellite symposium.
Visit us at booth #04A
Stop by our booth for a complimentary coffee, to share ideas and discover our stroke care immersive experience. featuring a live presenter, it reveals a fascinating view of a stroke patient's care pathway – from stroke onset right through recovery.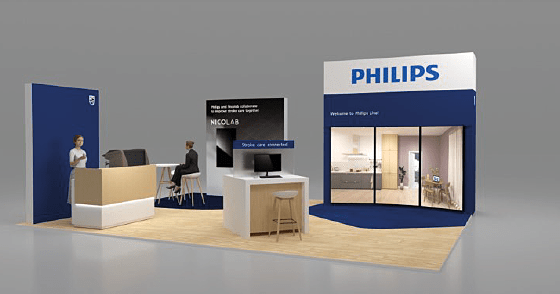 Philips Symposium
Join us on October 26th 12:00 – 13:00, for a satellite symposium featuring talks from leading experts in stroke care. Make sure you don't miss out and add the symposium to your calendar below. The symposium has also been recorded and offered into the Congress virtual platform.
Challenging the Status Quo of Stroke Care
Wednesday, October 26th | 12:00 – 13:00 | Hall Summit 2
Moderator: Angelique Balguid, PhD

Early stroke detection 
Rotem Sivan-Hoffman, MD

Reperfusion therapy for wake-up stroke patients: forget about 'last known well'!
Prof Wim van Zwam, MD, PhD

Health Economics of
Direct-to Angio-Suite
Marc Ribo, MD, PhD
"Industry Sponsored Symposia organized by industry and not included in the main event CME/CPD credit offering"
Meet Stacie - a young stroke survivor
On World Stroke Day, October 29th, we'll be sharing Stacie's incredible full story of stroke survival.
WATCH NOW